Breaking news!
The craftswomen who study tailoring on the website of Anastasia Korfiati Sewing Schools brilliantly master dressmaking skills. We invite you to go even further and take place in an interesting experiment – create a capsule wardrobe of clothes from models whose patterns are published on our website. You may have already sewn many of these items or are already planning to sew them. Our ideas will help you take a fresh look at your wardrobe, add stylish accents to it, and bring a fresh twist to your usual looks. Join us and let's build a capsule collection together!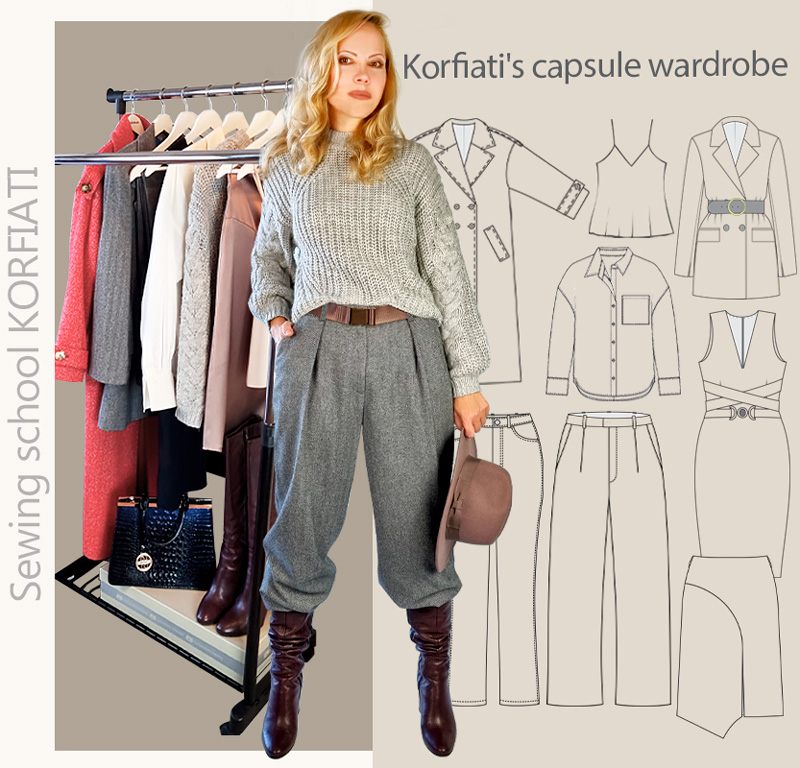 To contents ▴
The single-breasted cropped vest has become one of the most popular trends of this season. The waistcoat quickly brоke in to the catwalks and instantly won the hearts of fashionistas.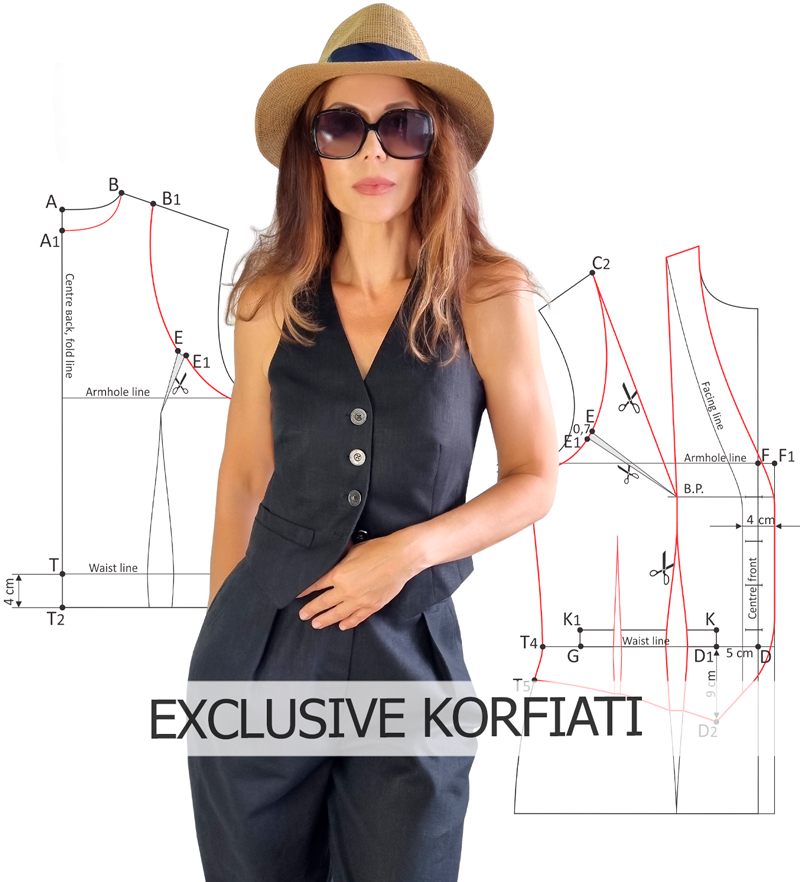 At the same time, preference have models, made from natural fabrics – linen, satin, cotton, etc. This model is perfectly combined, but the top options are combinations with long palazzo trousers or culottes. Do it yourself! You may download a pattern of a waistcoat in sizes 42-50 for free!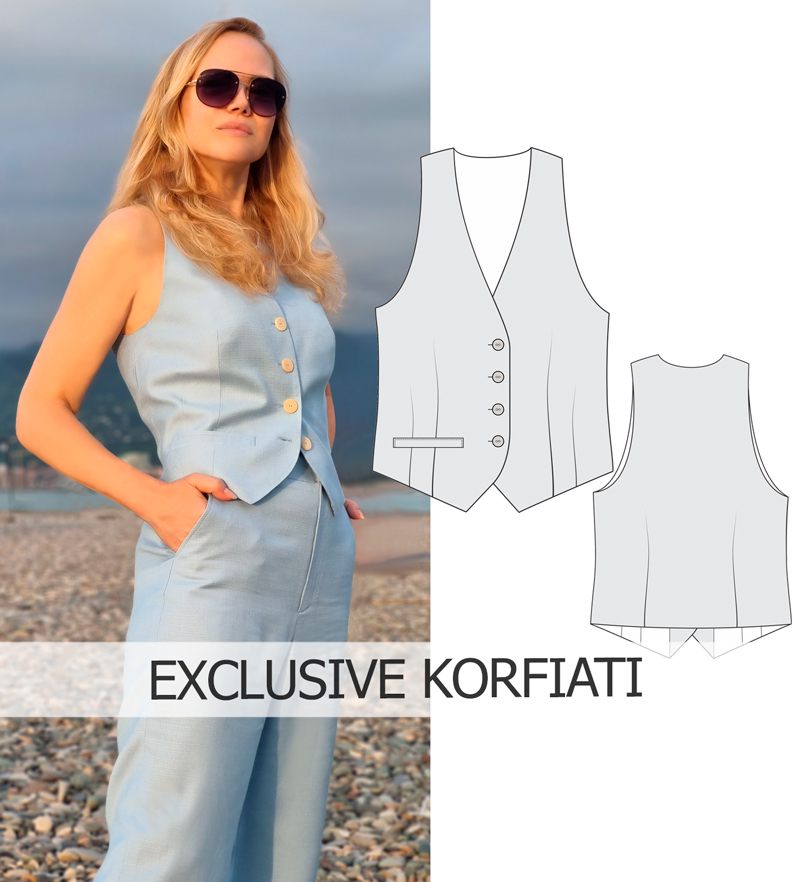 To contents ▴
Looking for the autumn! Pattern of original jacket with a one-piece belt
If you are looking for an interesting and original idea for your autumn wardrobe, then you will love the model with a one-piece belt and soft pleats. Pattern of original jacket with a one-piece belt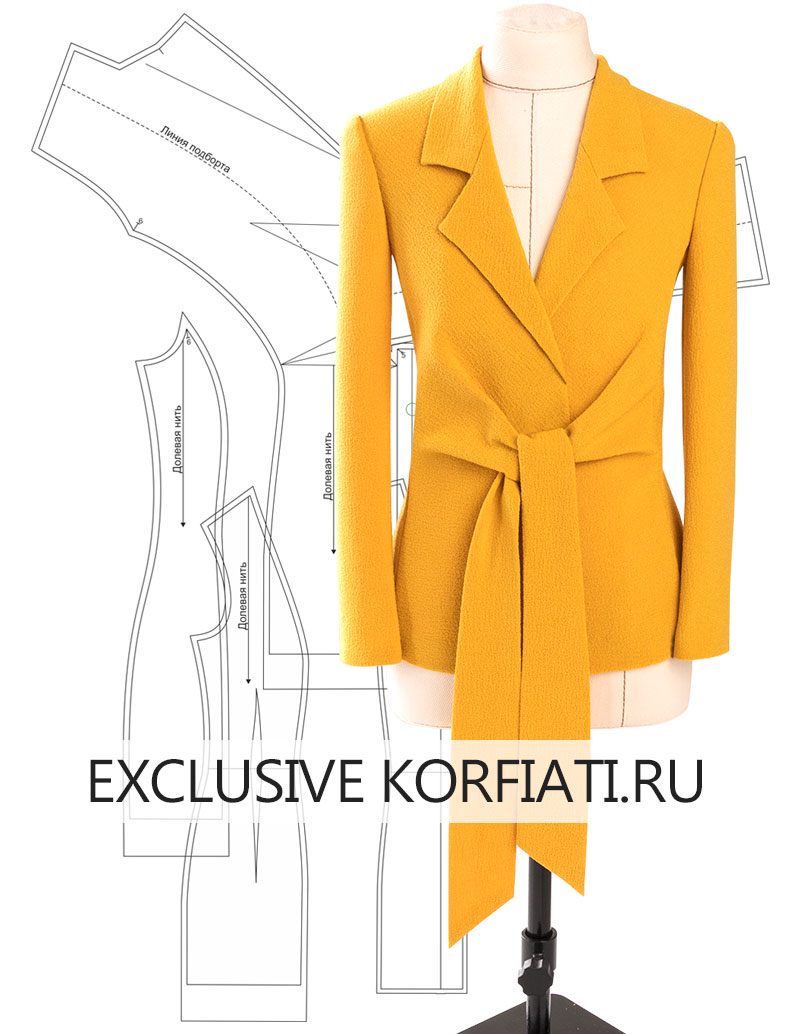 To contents ▴
Download the pattern of women's jumpsuit 44-50 sizes
Women's jumpsuit made of soft fleece is not only very warm and cozy – this model looks sporty stylish and is ideal for different ages. You can download the jumpsuit pattern 44-50 sizes for free! We will also tell you how to sew a jumpsuit according to the pattern made. Download the pattern of women's jumpsuit 44-50 sizes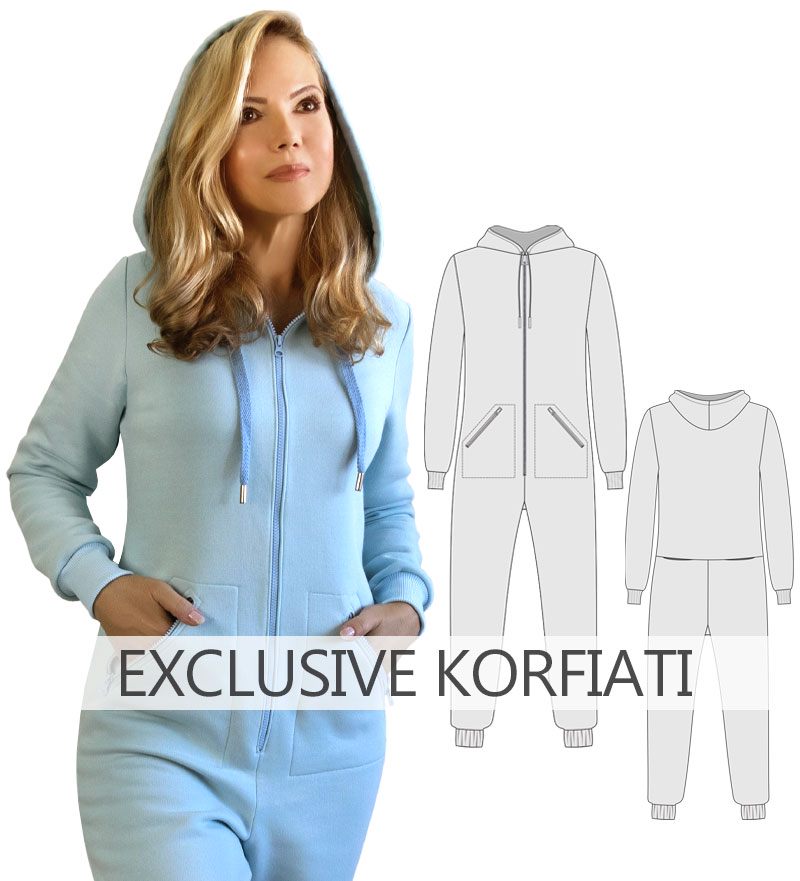 To contents ▴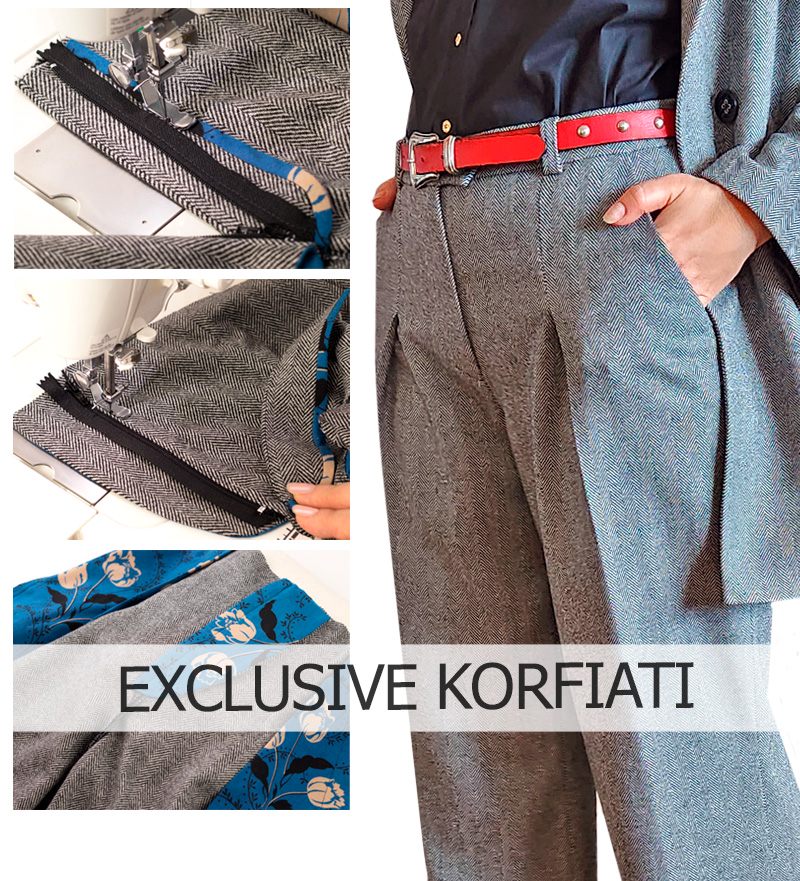 To contents ▴
Pajama fashion collections have been created by designers of many well-known world brands, and there is no reason to change the trend yet. What is pajama style and why does it fascinate us so much? We will talk about all this in this lesson. And we will also give you a simple pajama-style jacket pattern that you can sew yourself.
To contents ▴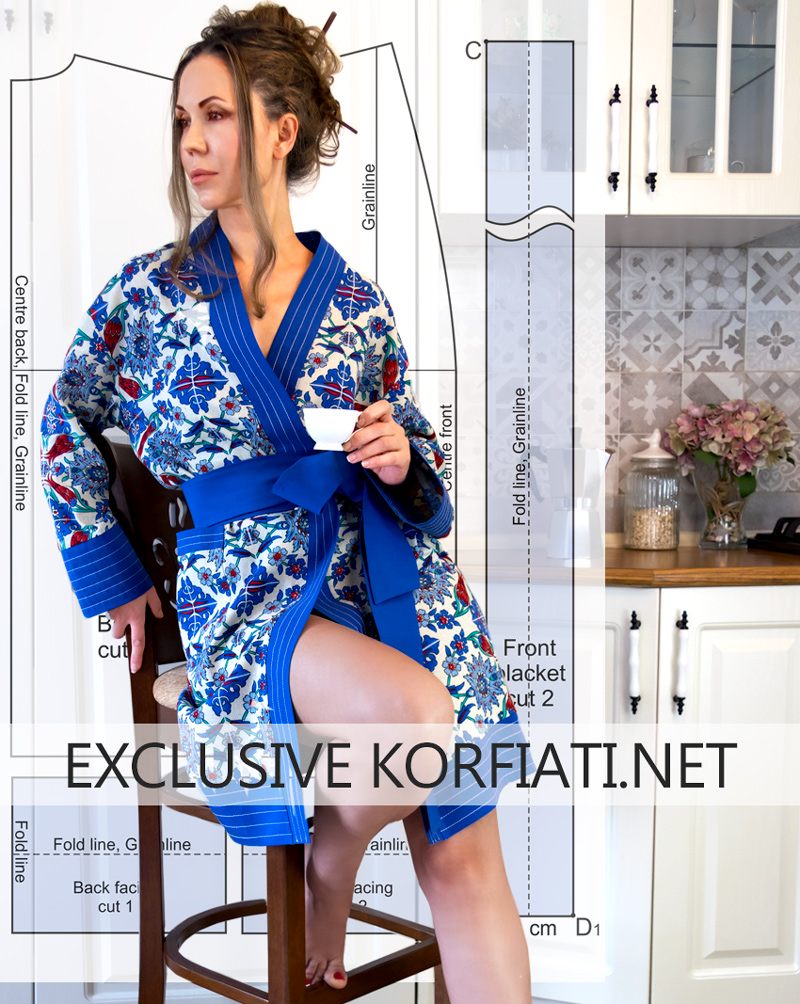 Whatever sewing project you were planning next, make this magic robe in oriental style. Homewear is super comfortable, and a robe in oriental style – is a great idea! Not only will it fit right when made to the desired measurements, but there are plenty of ways to customize them. We love a good custom garment so it seems as good a time to share our patterns with you. Each one is ideal for creating a unique garment, that will last through the changing seasons.
To contents ▴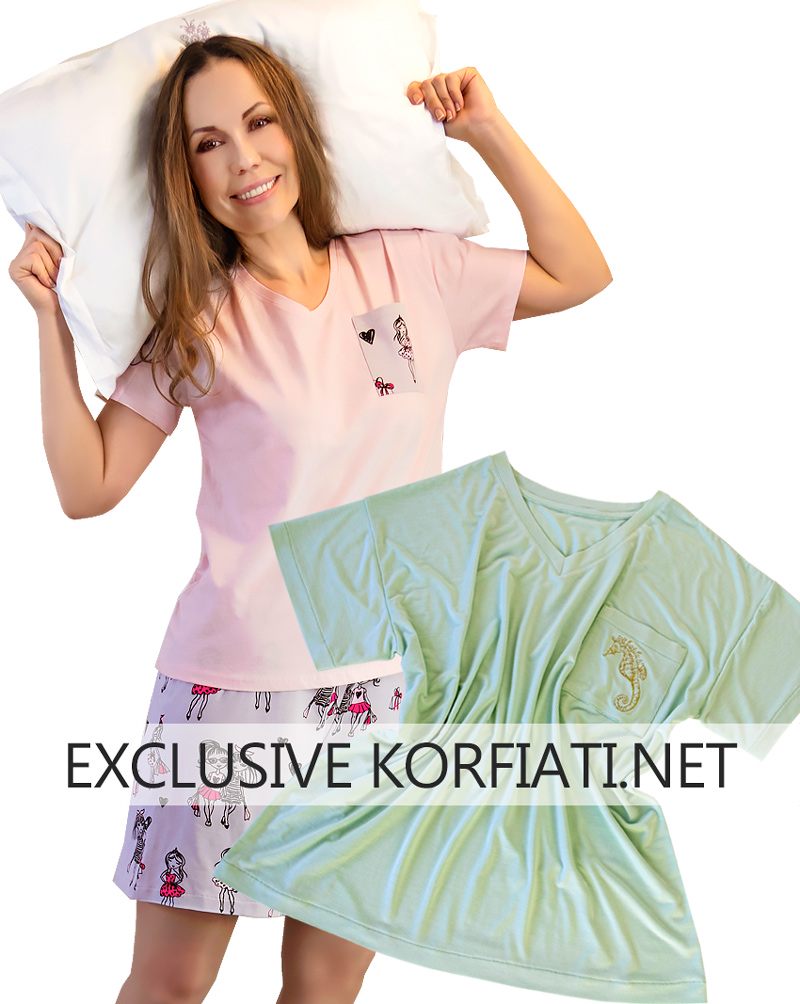 This cute and comfortable set for sleeping: t-shirt and shorts were created by Anastasia Korfiati especially for the book "Clothes for Home". The loose-fitting T-shirt and elasticated shorts have a comfortable fit and are made from cotton jersey.
To contents ▴
Fashion trend! Download a coat pattern for free
One of the undisputed trends of the season is the loose coat. Despite the simplicity of the cut, this coat looks incredibly luxurious! Download a coat pattern for free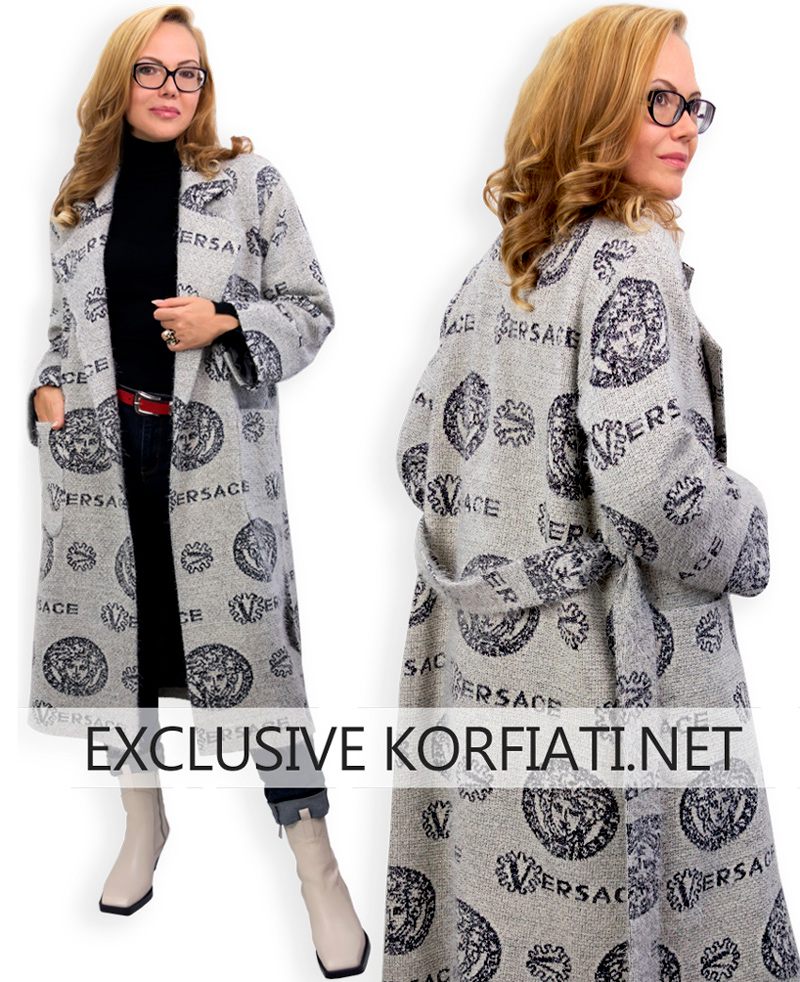 Download embroidery designs from MADEIRA for free! Butterfly embroidery design collection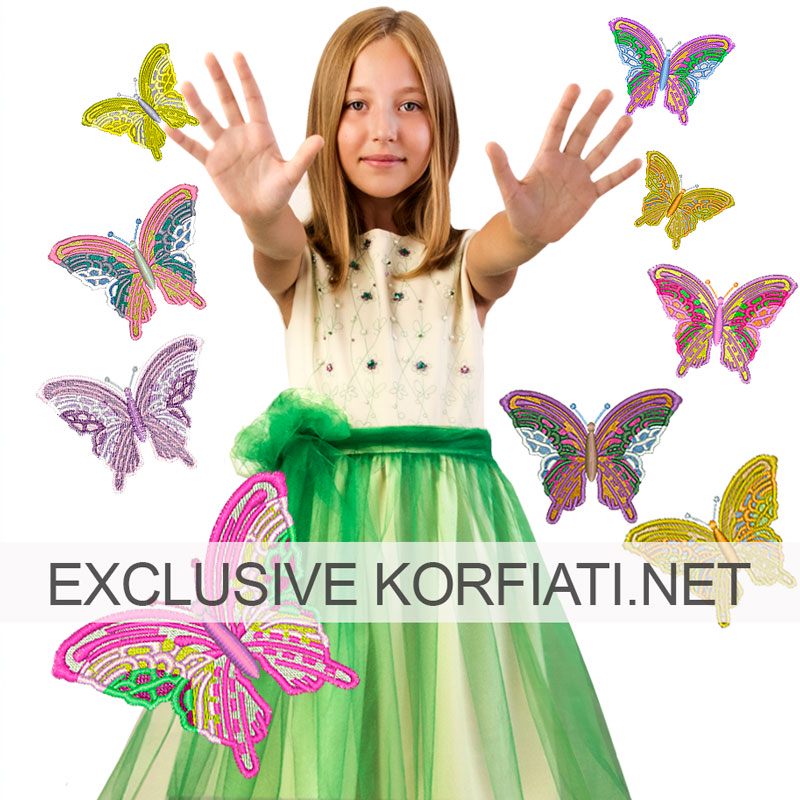 An oversized jacket is the trend of the season! Download a free jacket pattern for sizes 42-48. More information: patterns and description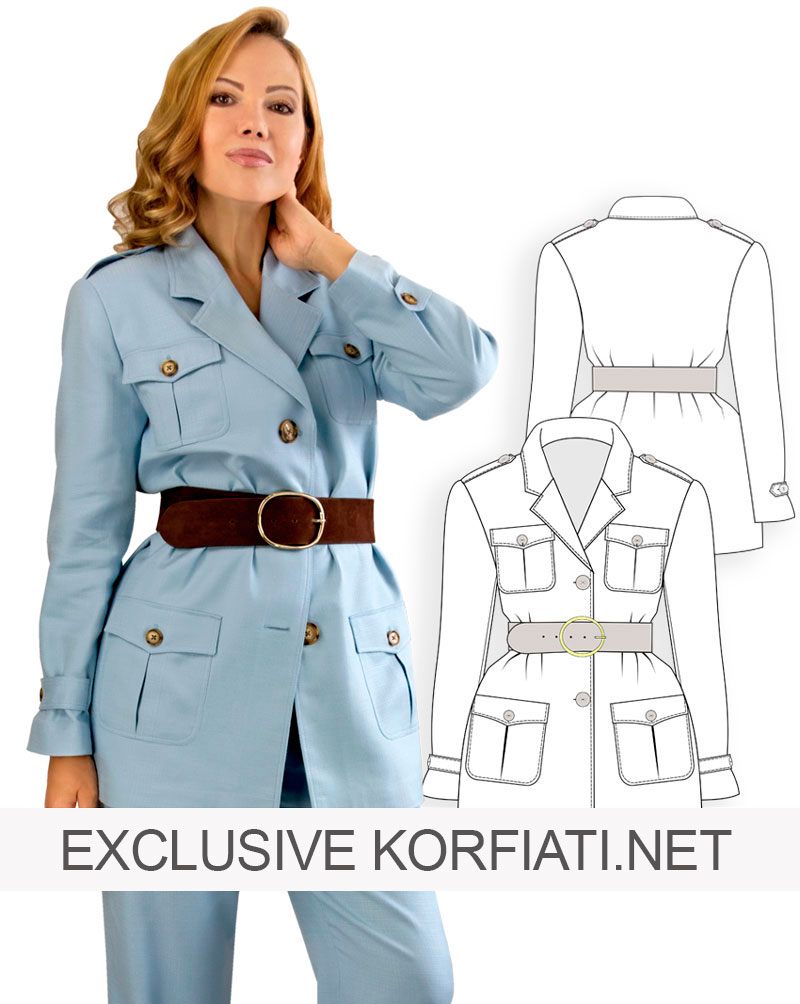 To contents ▴
We love to sew!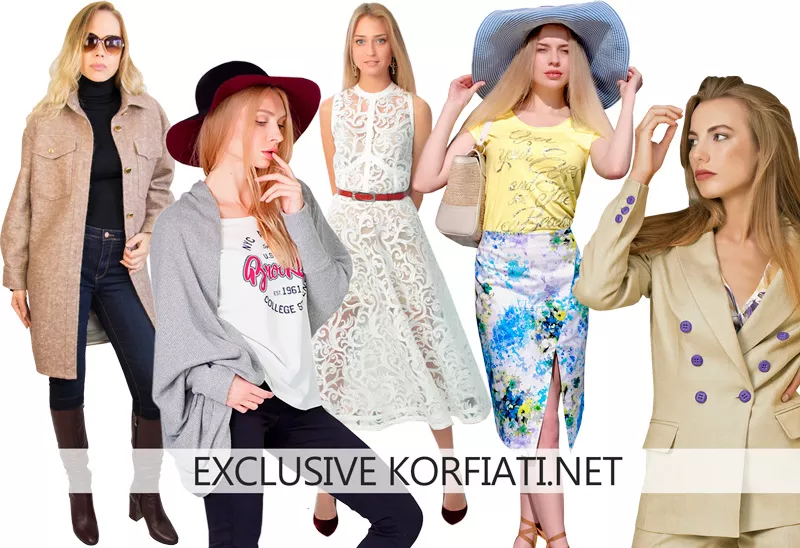 Every woman wants to dress nicely and keep up with modern fashion trends. But not everyone can afford to buy designer clothes. Not only because of its high price. Вesigner clothes are usually sewn according to standard measurements. If you are happy owner of a standard figure, congratulations! But in most cases, life is different from the podium. So what must to do smart, beautiful, confident women, who are not relevant so-called "standards"? Of course, to sew!
Our purpose is learn you to draw the patterns, to model and to sew clothes from the highest quality fabrics. With us you can create real masterpieces of design, your clothes will be perfect!
Join sewing school, and improve their skills with us!
Sewing is a very exciting kind of creativity, and the result is visible to all!
To contents ▴
How to have dressmaking skills?
In order to obtain an excellent result, follow step by step: learn sewing technology and pattern designs. Advice for beginners: start with simple models. Experience and practice will help you achieve the true tailor craftsmanship. Use our free tutorials and workshops for learning.
How to take body measurements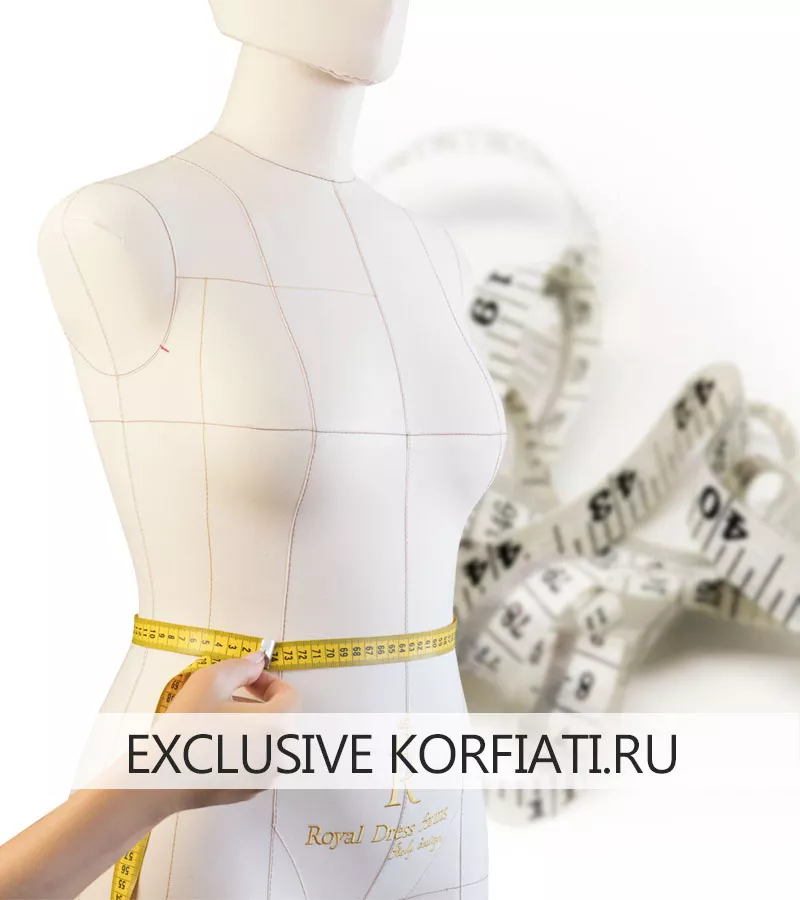 Taking measurements is one of the most important stages in drawing patterns. How to take measurements from a female figure correctly and avoid mistakes when drawing patterns? You will know about in this tutorial.
To contents ▴
Ease allowance of garments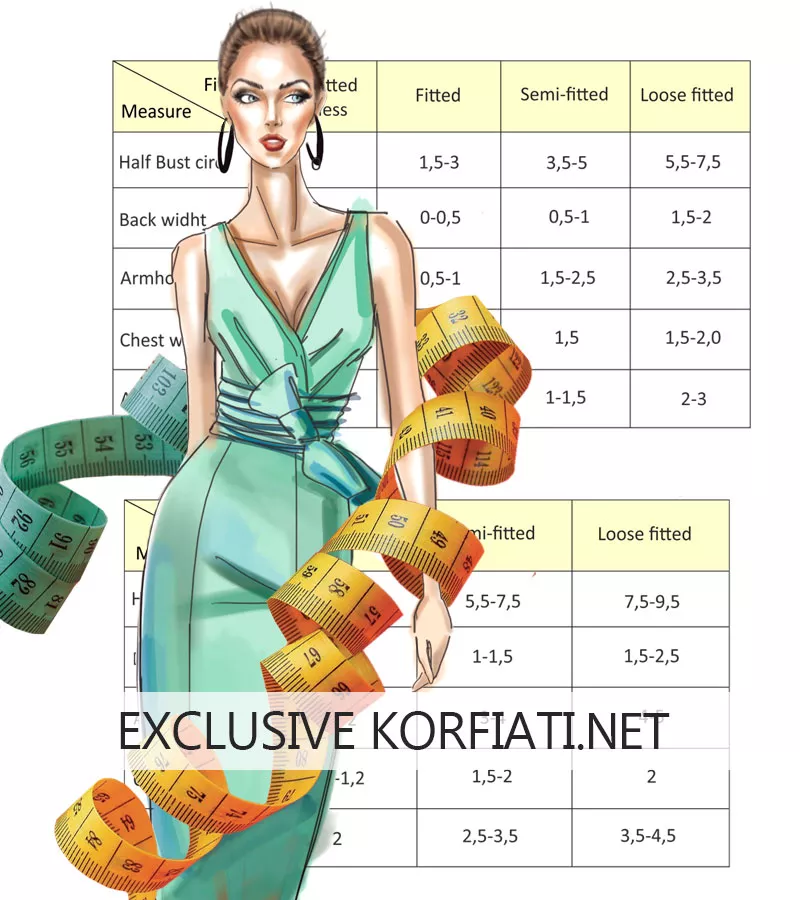 In order to sew a quality garment, necessary to take account many factors. One of the most important is the fit.
What is the ease allowance, how much ease should the garment have and how calculates it? Follow the link Ease allowance of garments
Basic patterns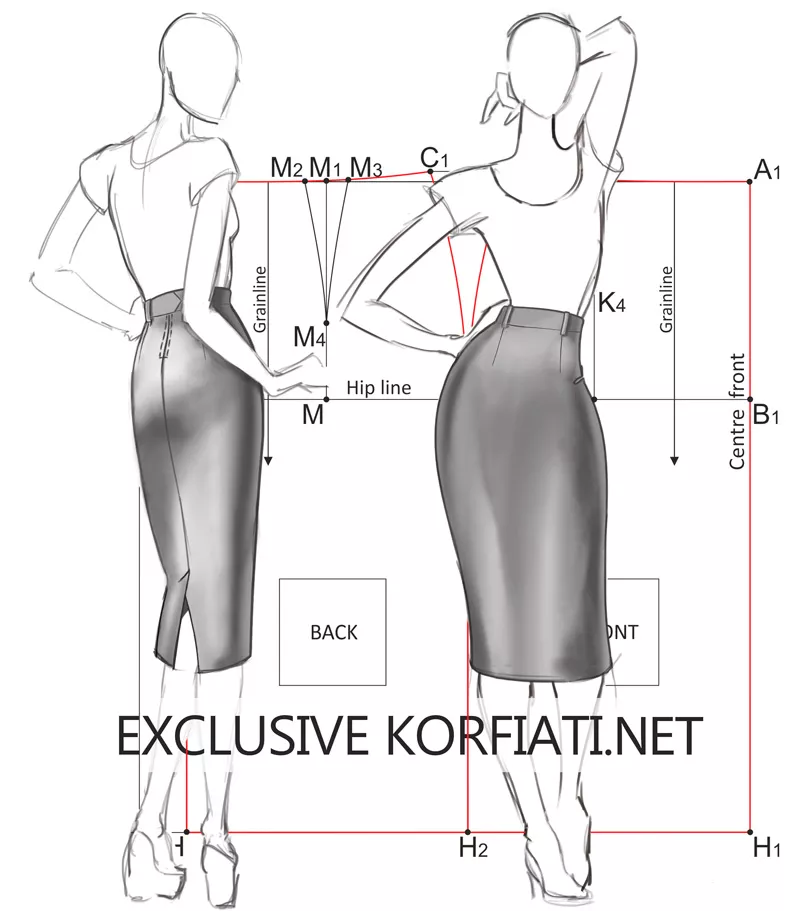 Tailoring of any clothes begin with the construction of the basic pattern. We recommend to draw its on graph paper. In order to obtain a perfect result, measurements need to be taken оn a person, dressed with underwear. Read more